John Henry Tiller Memorial Scholarship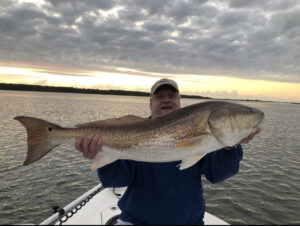 John Henry Tiller, March 16, 1962- May 31, 2022
The John Henry Tiller Memorial Scholarship was enacted in 2023 upon his passing. John's history with the chapter dates to its inception as he and his wife Dana have been very devoted to the organization's mission and its members. John served many years ago as legal counsel to the Chapter. Upon his passing, John bequeathed funds to the organization providing continued support to the South Carolina Community. We are thankful for John and Dana's devotion to Bleeding Disorders Association of South Carolina and honor his memory and commitment with this memorial scholarship. John was a pre-eminent trial attorney and mediator, and was held in the highest regards by his clients, the judiciary, and other layers, both plaintiff and defense. He was named "South Carolina Litigator of the Year" in 2012 and received numerous other prestigious awards throughout his career. John was an enthusiastic outdoors man who loved spending time playing golf, boating, fishing, and hunting with friends. John is survived by his loving wife of thirty- three years, Dana and numerous godchildren, nephews, nieces, and cousins, all who gave him great joy.
2023 Award Recipient:
Regan Kayleigh Weber
Home town: Greenville, SC
Parents: Mathew and Maranda Weber
High School: Mauldin High School
Graduated: 2022
Institution: Clemson University ( Current Freshman)
Major or intended field of study: Modern Languages (French)
Essay Quote: "Hemophiliacs can do anything that any other person can. Jack has no fear of his hemophilia and lives his life just like any other teenage boy. He has never and will never let his hemophilia hold him back. Hemophilia has also given me so many connections that is would never have has before."
Alba Myers Lewis Memorial Scholarship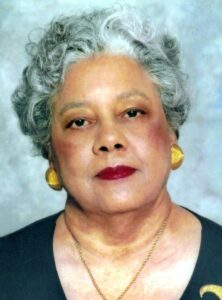 Dr. Alba Myers Lewis of Orangeburg was a retired educator, and mother to son, Alexander "Mickey" Carrion Lewis, Jr. who was born with hemophilia. After graduating first in her class with a B.S. degree in education from S.C. State in 1946, she went on to receive the M.S. degree in education in 1952. As an undergraduate student, she reigned as both May Queen and Miss South Carolina State College. In 1968, Dr. Lewis earned the Doctorate of Education from the University of North Carolina in Chapel Hill, during an era when this was achieved by very few African American women. Throughout her academic career she specialized in Curriculum Development, Administration, Supervision, Higher Education, Elementary Education and Sociology. She did additional study at Claflin University, New York University, the University of Northern Iowa, North Carolina Agricultural and Technical State University and the University of North Carolina. She was certified in the state of South Carolina at all educational levels: elementary school teaching, supervision and administration, and social studies. Dr. Lewis served as a supervising teacher at her beloved Felton Laboratory School 1950-1964. She then became the Associate Supervisor of Directed Teaching at S.C. State from 1968 until 1970, at which time she returned to Felton as its director, serving in that capacity from 1970 until 1971. For the next eight years she was chairperson and professor in the Department of Education, retiring in 1979. She proudly accepted an appointment by then-Governor Richard Riley to the South Carolina Commission on Higher Education in 1980 and served until 1988. In 1965, she served on the Governor's Task Force on Education. Upon her passing, in her will she named Hemophilia of South Carolina as a beneficiary. In her honor, and with love for education, the Chapter has named the Alba Myers Lewis Scholarship in appreciation for her memorial gift.
2023 Award Recipient:
Sarah Beth Walden
Home town: Buffalo, SC
Parents: Mike and Kim Walden
High School: Union High School
Graduated: 2022
Institution: Winthrop University
Major or intended field of study: Athletic Training
Essay Quote: "Being a part of the bleeding disorders community has allowed my family and me to interact with others with a bleeding disorder. Having a community of people who understand what it is like living with a bleeding disorder allows me to feel more confident in talking about it with other people."