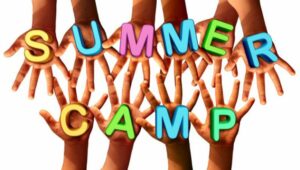 Camp Burnt Gin is a summer camp in Wedgefield, South Carolina, for children who have physical disabilities and chronic illnesses. From early June until mid August, Camp Burnt Gin operates four six day sessions for 7 through 15 year old children, two six day session for teenagers, ages 16-20 and a four day session for young adults, ages 21-25.
Kids with Blood Disorders (Hemophilia, vWD, Sickle Cell and others)
2022 DATE: Coming Soon!
For more information about Camp Burnt Gin:
Call: (803) 898-0784
Visit: https://scdhec.gov/welcome-camp-burnt-gin
Contact Camp Director, Marie Aimone at 803-898-0455 or Caitlin Sullivan, LMSW at the HTC – 803-434-3522.
Email: Marie Aimone, Camp Director at aimonemi@dhec.sc.gov 
Caitlin Sullivan, LMSW / Hemophilia Treatment Center Camp Coordinator
Phone: 803-434-3522
caitlin.sullivan2@prismahealth.org