Keri L. Norris, PhD, JM, MPH, MCHES
Vice President of Health Equity, Diversity, and Inclusion, National Hemophilia Foundation
Health Equity, Diversity & Inclusion:
What does it mean?
Dr. Keri Norris works as a public health professional with extensive training and expertise in health equity, health promotion and disease prevention at the local, state, and federal level. She has worked for some premiere public health and higher education institutions (including the CDC, The Fulton DeKalb Hospital Authority, Spelman College, Agnes Scott College, Baylor University and Morehouse School of Medicine). She is currently the Vice President of Health Equity, Diversity and Inclusion for the National Hemophilia Foundation.  She has a TEDx Talk on Hiding in Plain Sight: Health Equity and What's Missing. She is a graduate of Agnes Scott College, Morehouse School of Medicine, the University of South Carolina, and Emory University Law School. Keri serves on the board of  Henry County Board of Health, Good Samaritan Health Center Atlanta, Haven of Light, International and the advisory board of the National Coalition Against Domestic Violence. She is a member of Junior League DeKalb and Alpha Kappa Alpha Sorority, Inc. Dr. Norris is an author, coach, and mentor. In her spare time, she enjoys binge watching a good series, bad karaoke, and spending time with family. She has a son and a grandson.
  _______________________________________________________________________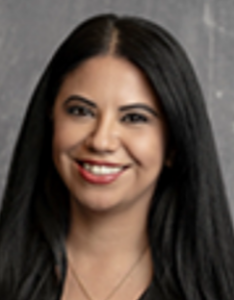 Josie Gamez
National policy Updates
Government Relations Manager, National Hemophilia Foundation
Josie has over 16 years of experience in the Texas legislature to include 9 legislative sessions and 13 legislative special sessions. She has worked in both chambers of the legislature with senate and house members including Texas House of Representatives Speaker Joe Straus.
Josie is a native of south Texas, fluent Spanish speaker and 5th generation Texan. She received a Bachelor of Arts from Texas State University with a major in Political Science and minors in Political Communications and Spanish. Josie moved to Austin, Texas after she graduated and considers herself a true Austinite. Austin is known as the live music Capitol of the world and live music is one of the things she loves most about the city. Josie's affinity for music stems from her passion for playing the accordion. Josie loves spending time with her mom and brother. Her mom is a retired teacher and her brother currently works for the Texas legislature. She enjoys traveling and learning about new places and different cultures.